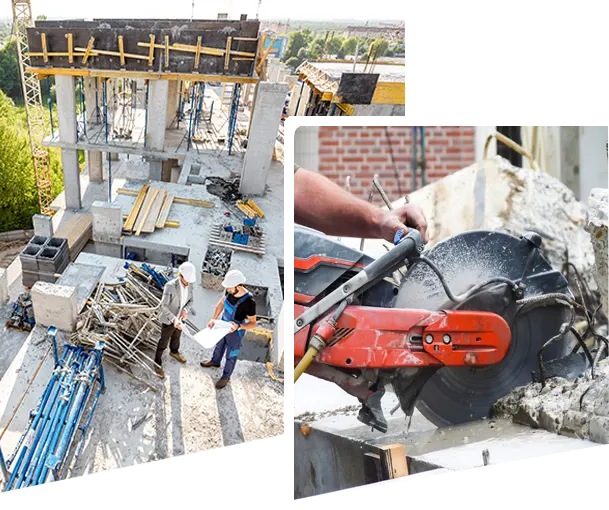 WELCOME TO
PRIME EDGE

TECHNICAL SERVICES LLC
Prime edge was established in 2012 in Dubai with the main focus on Concrete Scanning and Concrete Cutting.
Prime Edge has executed several projects in Dubai which made an enormous impact on the desire to widen its scope in UAE.
With satisfactory results all over, the company has improved its strength with additional people. Given the skills and knowledge of the business, Prime Edge delivers not only in Dubai but also to other parts of the UAE with satisfactory work & commitment.
We make it a priority to arrange refresher courses, technical training sessions, seminars, and briefings to maintain and promote our employees' knowledge in our organization.
We constantly develop and train our staff to enhance their capabilities to make use of the latest technology and best practices. Furthermore, we continuously strive to upgrade project control, where initiative is recognized and results are awarded.
WHO WE ARE
Prime Edge Technical Services LLC is a service-oriented company operating in various commercial, residential and industrial buildings, power plants, oil refineries, pipelines, factories, and warehouses.
WHAT WE DO
Quality is Prime Edge`s most important product. Customer satisfaction is our most important focus. Continuous improvement leads to higher quality workmanship, customer satisfaction, and long-term success for our clients and employees.
WHY CHOOSE US
PE has accumulated a strong and healthy market trust through a simple principle that we follow: Earn Trust with Business. We aim to create value for our clients through continuous improvement in cost efficiency and quality service to achieve this objective.